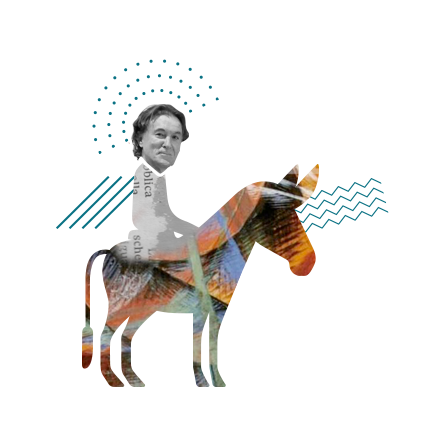 Luca Persia
Current roles
Professor of Sustainable Transport Planning and

 

Sustainability Science

at Sapienza University of Rome

President of CTLup
Scientific Director for the CTL/CTLup of international research Projects: AUGMENTED CCAM, PANACEA, SHOW, Drive2theFuture;
Scientific Director for Sapienza/CTLup of Mobility, Traffic and Road Safety Plans for Ministry, Regions and Municipalities
Main experiences
Luca Persia carries out his research activities mainly at international level (European Commission, World Bank, UNECA). He has taken part in more than 35 international research projects, in some cases as general Coordinator, in others as Scientific Director for Sapienza University of Rome. He has also participated in strategic national projects (Transport Plans, Traffic Plans, Road Safety Plans, Infomobility Plans), often as Coordinator. 
He is part of a number of important national and international research networks, representing Italy in some of them. Among others: 
ECTRI

(European Conference of Transport Research Institutes);

FERSI

(Forum of European Road Safety Research Institutes);

IRTAD

(International Traffic Safety Data and Analysis Group, OECD – International Transport Forum).
Great part of his research activity is dedicated to projects for the development of low-income countries, with particular attention to African countries. Among the projects at present/recently coordinated, of particular importance are:
AfCFTA

 project – 

Study on the Implications of the African Continental Free Trade Area for Demand of Transport Infrastructure and Services in African Countries

(United Nations Economic Commission for Africa UNECA) for the evaluation of the effects of the introduction of the free trade treaty among African countries on national and international transport systems;

SaferAfrica

project (European Commission DG RESEARCH) for the creation of a scientific/institutional Dialogue Platform, which makes it possible to improve the knowledge of road accident issues in Africa and establish policies and interventions to reduce the number of fatalities and injured;

BE-SAFE

project

(European Commission DG EAC) for the introduction of research on road safety into the university system of Belarus, the creation of Masters on road safety and the development of national policies for the accident reduction;

"Conception et Mise en Place des Bases de Donnees des Accidents de la Circulation et d'un Systeme d'Information sur la Securite Routiere au Cameroun"

project (Republic of Cameroon – World Bank) for the development and introduction of an innovative information system for the collection and analysis of road accident data in the Republic of Cameroon;

SaferBraIn project (European Commission DG MOVE) for the improvement of road safety in Brazil and India, through the development of innovative methods and measures, using the findings of the European research.
At national level:
National Road Safety Plan 2030

 (Ministry of Infrastructure and Transport);

PRMTL – Piano Regionale della Mobilità, dei Trasporti e della Logistica (Lazio Region);
CEREMSS

 – Planning,

Facilities

and Realisation of the Central Information System for Road Safety Monitoring of the Lazio Region (ASTRAL S.p.A.);

MOP – Development of the "Mobility Operation Platform" Information System for Public Transport

(Almaviva, Ministero dello Sviluppo Economico);

Project for the creation of the Regional Road Safety Monitoring Centre of the Marche Region (Regione Marche, Ministero delle Infrastrutture e Trasporti);
Ports Plan of the Lazio Region (AREMOL, Lazio Region);
"Monitoring and technical administrative assistance for the implementation of the National Road Safety Plan" (Ministero delle Infrastrutture e Trasporti).
He is a reviewer for international journals and chairman for national and international conferences.
Awards
In 2019 he was awarded the Prince Michael International Road Safety Award for his studies on road safety in African countries in the SaferAfrica project.
In 2020 he was awarded in the context of TRA VISIONS – EU Champions of Transport Research competition with the following reason: "Exporting the results of EU research to low and medium income countries".