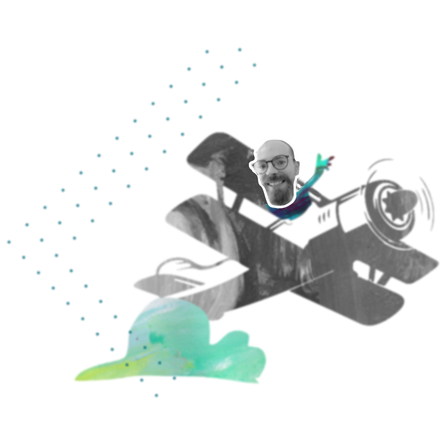 Manuel Merolla
Current roles
Communications Manager at CTLup
Main experiences
CTLup (Rome, Italy): Communications Manager (April 2023 – to date)
Writing and correcting content for the corporate website and LinkedIn/Twitter social media pages; defining protocols and guidelines for the improvement of content management and relationships with company staff; creating and managing corporate documents (company profile, report, email signature format) for a better communication with clients and partners of the startup.
Citynews (Avellino, Italy): Journalist and Web Content Manager (January 2020 – December 2022)
Wrote and corrected articles on AvellinoToday's website (an online newspapers of Citynews group); planned and managed web content on AvellinoToday's Facebook/Instagram pages, by using video and photo editing apps for the realisation of the posts; created and published videos focused on interviews, coverage and insights on AvellinoToday's YouTube channel.
SA Documents S.r.l. (Avellino, Italy): Web Content Editor (September 2020 – February 2021)
Created and corrected web content for Sistema Irpinia's platform (a touristic-cultural project financed by the Province of Avellino); checked sources for over 500 sheets, related to the main attractive places in the Province of Avellino and cultural, music, religious and folk events organised in Irpinia; planned documents and guidelines for a better management of the content uploaded to the platform.
Education
Master's degree, University of Salerno (October 2014 – February 2018): Business and Public Communications
Bachelor's degree, University of Salerno (October 2010 – November 2013): Publishing and Journalism
Courses
Master in "Global Marketing, Communication and Made in Italy": organised by Italy USA Foundation, in collaboration with Study Center "Comunicare l'Impresa" (2019-20)
Fundamentals of Digital Marketing, provided by Google (2019)
Samsung Innovation Camp: organised by Samsung, in collaboration with Randstad (2018)
Titles and awards
Volunteering
Founding member and partner of Info Irpinia since 2013
Universal Civil Service Volunteer at Agenzia Agorà (2019-20)
Media and Broadcasting Services Assistant at XXX Summer Universiade Napoli 2019