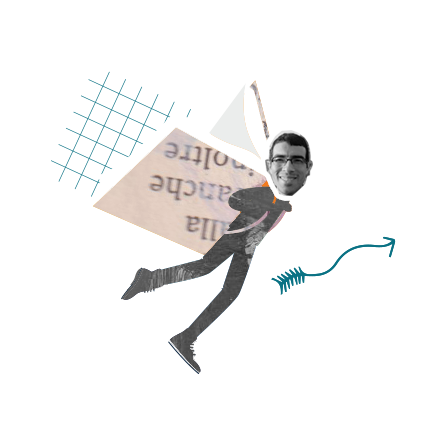 Davide Shingo Usami
Current roles
Head of research at CTLup

Consultant for the direction of research projects at Sapienza University of Rome
Main experiences
PhD in Infrastructure and Transport, with ten years of experience in the study of transport systems, with particular reference to aspects linked to safety. He has carried out research activities, combined with applicative experiences, taking part in numerous national and international research projects, mobility and road safety plans, in an analytical role and at times as an activity coordinator. 
He has carried out in-depth studies in the following research areas:
Data collection and In-depth investigation of road accidents;

Analysis of accident phenomena on road networks and road safety planning;

Methodologies and instruments for the management of road infrastructure safety (safety performance assessment, network safety ranking, safety audit and inspection, efficiency and efficacy evaluations);

Assessment of road safety processes and management

facilities; 

Impact assessment of ADAS systems and connected, cooperative and automated mobility;

Monitoring of public transport performance.
He has taken part in the planning and development of various information systems which have been implemented to support the road safety Monitoring Centres, for example, for the Municipalities of Reggio Calabria, Parma, Terni, the Provinces of L'Aquila and Frosinone and the Lazio and Marche Regions.
Among the most important projects in which he has taken part are:
Drive2TheFuture 

project (European Commission DG MOVE), to prepare the "drivers", travellers and operators of the vehicles of the future to accept and use connected, cooperative and automated modalities of transport and the industry of these technologies;
AfCFTA

 project – 

Study on the Implications of the African Continental Free Trade Area for Demand of Transport Infrastructure and Services in African Countries

 (United Nations Economic Commission for Africa UNECA),

for the evaluation of the effects of the introduction of the free trade treaty among African countries on national and international transport systems;
SafetyCUBE

project (European Commission DG MOVE), for the development of a support system for road safety decision making which enables policymakers and stakeholders to select and implement the most appropriate and cost-effective strategies and measures to reduce the number of victims of all types of gravity in Europe and the world;
SaferAfrica

 project (European Commission DG RESEARCH),

for the creation of a scientific/institutional Dialogue Platform, which makes it possible to improve the knowledge of the problems of road accidents in Africa and to establish policies and interventions to reduce the number of fatalities and injured.
At national level:
"General Guidelines for the Implementation of the National Road Safety Plan 2030"

(Ministry of Infrastructure and Transport);

PRMTL – Piano Regionale della Mobilità, dei Trasporti e della Logistica (Lazio Region);
MOP 

– Development of the Mobility Operation Platform for Public Transport

 (Almaviva, Ministero dello Sviluppo Economico).
As a teacher, he has taken part in numerous specialised training courses for the technicians of Public Administrations on subjects of road safety (Road Safety Impact Assessment, training in the use of specialised software, intervention planning, Road Safety Inspection, etc.).