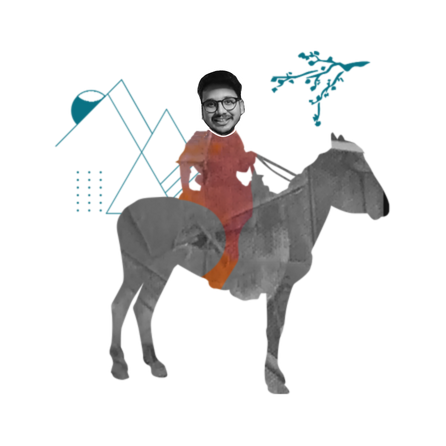 Tejas Singri Krishnamurthy
Current roles
Master student at Sapienza University of Rome
Junior Expert at CTL (Centro di ricerca per il Trasporto e la Logistica of Sapienza University of Rome)
Main experiences
CTL (Centro di ricerca per il Trasporto e la Logistica, Sapienza University of Rome): Junior Expert (July 2022 – to date)
Involved in International/European projects Drive2theFuture, SHOW and Advanced CCAM; conducting Survey Data Analysis (Acceptability/Acceptance of AVs in Road/rail/marine/air), Road Safety Impact Assessment and Accident Data Analysis activities; taking part in transport planning and modelling activities; conducting simulations for Lazio Region, using TransCAD.
ONN Bikes – ONN Electric (Bangalore, India): Business and Strategy Associate (April 2019 – February 2021)
Conducted market researches (Competitor analysis, Product feedback research, App flow research, Community Research, Demography research and consumer behaviour analysis); responsible for providing a better experience to the customers at ONN stations by implementing 5S methodology; part of recruiting committee for recruiting IIM graduates; Research on electric bicycles and their impact; reported and tested new e-bike prototypes; documented and created standard usage procedures for the mobile application.
ONN Bikes (Bangalore, India): Business Development Associate (September 2018 – March 2019)
Located feasible places based on various demographics for people to pick and drop off bikes at their convenience; opened new stations and monitored the performance of the stations; collaborated in events management, corporate and promotional activities; planned and implemented marketing activities to support new products and services; participated in vendor management activities: conducted identification of providers in the local markets, evaluation and negotiation for establishment of vendor's network; analysed cost estimation for event execution and manage budget; signed partnership and alliances with supermarket chains, hotel chains, restaurants, co-working places, co-living places, etc.
Bharat Fritz Werner (Bangalore, India): Summer Internship (July 2017 – August 2017)
Implementation of Six-Sigma in a CNC manufacturing line – DMAIC rule.
Bharat Earth Movers Limited (Bangalore, India): Project Intern (January 2017 – April 2017)
Material Flow Analysis and Inventory Management to improve productivity.
Education
Master's degree, Sapienza University of Rome (September 2021 – To Date): Transport System Engineering
Bachelor's degree, Dr. Ambedkar Institute of Technology, Bangalore, India (August 2014 – July 2018): Industrial Engineering Management
Courses
Strategic Management Course at Indian Institute of Science (IISc), Bangalore (India)
Technical Course – Internet of Things (Dept. of MSME in IISc)
Catia design course at SDS Institute, Bangalore (India)
Creo design course at Acharya Institute
Extracurricular activities
Taekwondo Black belt holder certified by Kukkiwon, South Korea
Volunteering for festivals and other programs at ISKCON Temple, Bangalore (India) and coordinated several Inter-college fests activities
Level 1 Certification for Track Racing conducted by TVS Racing Training School and runner up of the Apache Racing Experience RTR 200 Class conducted by TVS Motors
Consultant for Bharath Drones PVT LTD and collaboration with TVS Motor Company, Maruthi Suzuki and Radio Mirchi (Radio station)