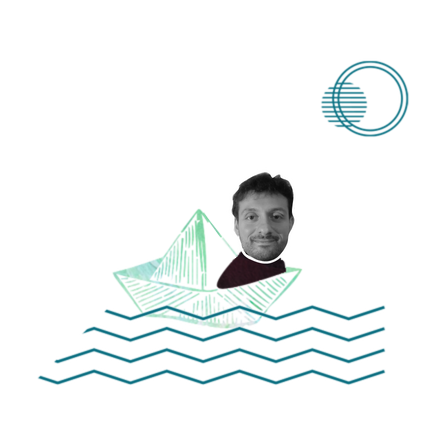 Marco Di Rocco
Current roles
Researcher at CTL (Centro di ricerca per il Trasporto e la Logistica of Sapienza University of Rome)
Main experiences
Teaching: News in PHP 8, a professional training course about the news and differences about this version of PHP; PostgreSQL Database Administration, a professional training course about the management of a database system; Java/Spring, a professional training course for junior programmers.
Designer and Developer for ALIR (Ancient Law Information Retrieval): Design and implementation of the digital archive "ALIR" and of the search engine on documents in Latin.
Researcher at DIAG (Dipartimento di Ingegneria Informatica, Automatica e Gestionale "Antonio Ruberti" of Sapienza University of Rome): Design, development and management of the service platform for the ADCATER project; assistant of full professor.
Researcher at CNR-ISMAR (Consiglio Nazionale delle Ricerche CNR Roma – Istituto di Scienze Marine): Software design and development to automate "data quality" processes on satellite images.
Researcher at CerereTech SRL: Research, Design and Development of a software platform for the calculation of agricultural indices used for plant health monitoring in precision agriculture from images satellites (Copernicus programme); design and development of a neural network for the identification and classification of different plant species on an agricultural soil from hyperspectral images from drones.
Software Engineer: Design and development of a Python application prototype for the updating of nursing skills.
Researcher at CTL (Centro di Ricerca per il Trasporto e la Logistica of Sapienza University of Rome): Design and development of a management platform for public transport mobility.
Data Scientist: Design and development of algorithms for an Energy Aggregation platform capable of managing a portfolio of technological assets in the face of a target of consumption and profits to be achieved by regulating usage loads; implementation of Python scripts for extracting data from social networks Twitter and Facebook; study of predictive analysis and implementation of Neural Networks for Sentiment Analysis and Root Cause Analysis.
Education
Deep Learning Specialization (5 courses), Coursera, deeplearning.ai: Sequence Models, Convolutional Neural Networks, Structuring Machine Learning Projects, Improving Deep Neural Networks, Neural Networks and Deep Learning
Master's degree, Sapienza University of Rome (2013 – 2016): Engineering in Computer Science
Bachelor's degree, Sapienza University of Rome (2006 – 2012): Engineering in Computer Science
Titles and awards
Enrolled in the professional register of engineers of the Province of Rome No. A38014 since 2019