The Research Centre for Transport and Logistics (CTL) of the Sapienza University of Rome was created in 2003 upon initiative of Prof. Francesco Filippi as a Centre of Excellence recognised and co-financed by the Ministry of Education, University and Research.
The Centre's strength has always been in its interdisciplinary, guaranteed by the participation of the four Sapienza departments: Ingegneria Civile Edile ed Ambientale (DICEA), Ingegneria Informatica Automatica e Gestionale (DIAG), Ingegneria Meccanica e Aerospaziale (DIMA) and Ingegneria dell'Informazione Elettronica e Telecomunicazioni (DIET). In the space of a few years the CTL took on a guiding role at international level, coordinating numerous international projects on behalf of important institutions, like the World Bank and the European Commission. The Centre also supports many public administrations in Italy and abroad in the analysis and resolution of problems linked to transport, sustainable mobility, road safety and logistics. Our work is carried out with a dynamic scheme, having at its "heart" the development of know-how in international research projects.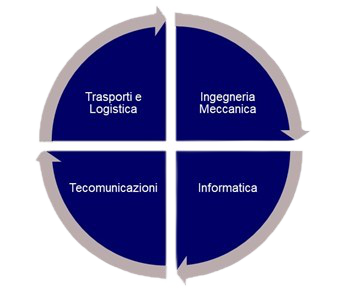 The main stages are:
Active participation in international research projects. Since its creation the CTL has consolidated a valuable organic relationship of collaboration with the most advanced International research Centres (the Dutch SWOV, the French IFSTTAR, the Israeli TECHNION, the Greek CERTH among others) and has been part of important research networks: FERSI, ECTRI, IRTAD, ETSC, Open ENLoCC, UNINFO, Telma Lab. Still at international level, the CTL has taken on a leading role in the diffusion of research results to emerging countries outside the EU, coordinating various international projects on behalf of the European Commission and the World Bank.
Development of systems. The CTL is the creator and developer of instruments and software solutions, thanks to the computer engineering researchers in its team. As well as management solutions and data analysis, the team realises crowdsourcing platforms for the public administrations, to give support to shared planning processes.
Use of results. The methods and information systems developed are used for:

Support to the Public Administrations, in Italy and abroad, with knowledge of the users' needs (user need analysis) and feedback on the results of the applications;
Technological transfer to Low & Middle Income Countries (LMIC);
Dissemination of results in the scientific and technical community;
Training of professionals, technicians, Police Forces, students;
Production of scientific and educational publications.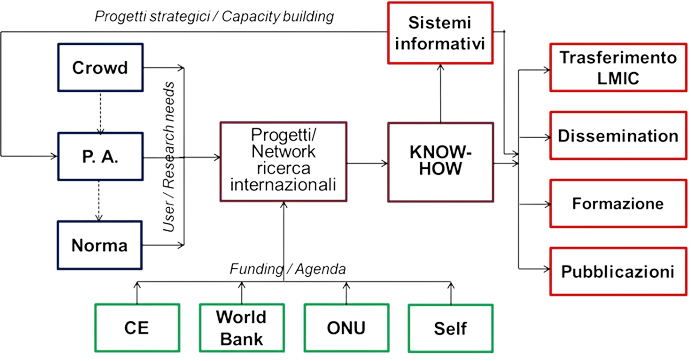 In recent years the CTL has had a prominent role in the development of the transport systems in African countries, through programmes financed and coordinated by the European Commission, the African Union, the UN, the World Bank, WHO and FIA, with which CTL maintains successful working relationships. It was awarded the prestigious Prince Michael International Road Safety Award 2019 for these research activities.