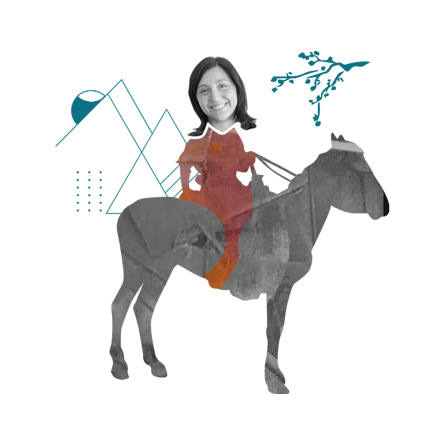 Veronica Sgarra
Current roles
Research Fellow in the  Dipartimento di Ingegneria Civile Edile ed Ambientale (DICEA) of the "Sapienza" – Università of  Rome

Partner of CTLup srl – Start up of the  Sapienza Università of  Rome.
Main experiences
With a degree in  Architecture, she is mainly involved in activities in the field of road safety, transport planning, sustainable mobility, mobility surveys and the training of technicians and professionals. She obtained her PhD in Infrastructure and Transport in April 2013 with a thesis on the development of a methodology for the application of ITS systems for the safety of two-wheeled vehicles in an urban context, leading to the elaboration of a specific composite indicator for Rome. She has collaborated with the  CTL since 2015, working on national and international projects.
At international level, she has recently collaborated in the following projects:  
EUROPEAN SURVEY OF ROAD USERS' SAFETY ATTITUDES (ESRA)

 – project relative to the survey on the driving attitudes and behaviours of road users. Survey methodologies on  road users' attitudes were developed, for the identification of measures for the improvement of road safety. The working group is made up of a network of 48 countries in 5 continents. 
CONCEPTION ET MISE EN PLACE DES BASES DE DONNEES DES ACCIDENTS DE LA CIRCULATION ET D'UN SYSTEME D'INFORMATION SUR LA SECURITE ROUTIERE AU CAMEROUN

 – (Republic of Cameroon – World Bank) –

for the development and introduction of an innovative information system for the collection and analysis of road accidents in the Republic of Cameroon.
SafetyCube (European Commission, DG RESEARCH)

(European Commission, DG RESEARCH) for the creation of a European decision making support system for road safety  (DSS) for policymakers and technicians, enabling them to choose efficient strategies, measures and approaches in order to reduce road accidents. 
SaferWheels – (European Commission)

 – for the collection and analysis of accident data of two-wheelers by means of the development of the in-depth investigation methodology.
At national level:
National Road Safety Plan  2030

–  (Ministry of Infrastructure and Transport) – General Guidelines for  Implementation

SmartPackaging 4.0

 – (Laziale Distribuzione) – creation of a virtuous engineered logistics model with circular economy logic that foresees the reduction of packaging and packing materials and their use in the returns management process. 

Sustainable Mobility Plan Sapienza

 (Sapienza Università di Roma).

PRMTL – (Regione Lazio)

 – Piano Regionale della Mobilità, Trasporti e Logistica della Regione Lazio

Ports Plan of Regional Economic Interest

 – (Aremol)
As a teacher, she has taken part in numerous road safety training courses in upper secondary schools in different Italian regions, and courses for specialists and technicians of Public Administrations on subjects of road safety (Road Safety Audit, intervention planning, Road Safety Inspection, etc.).